I am Joe Tishkoff, your local Los Angeles Area mortgage professional. As a Skyline Home Loans Senior Loan Consultant, my reputation is built on professionalism, integrity and the ability to keep transactions on track. I am dedicated to helping clients obtain a mortgage that fits their specific home ownership needs and goals. I am passionate about helping my clients and focus on bringing you peace of mind throughout the home buying process.
I am here to answer your questions so you have a clear understanding of what you can comfortably afford. Ultimately a successful closing is my main goal! My team and I use our collective skills and expertise to make that happen for you. We are 100% committed to total client satisfaction. From the first phone call to the final closing, we are here for you. I can assist first time homebuyers, investors, self-employed borrowers or high net worth clients with the same smooth efficiency. Regardless of your situation, I will direct you through the process and continue to be a resource well after your loan has closed.
Ready to get started? Give me a call at (877) 995-1700 or shoot me an email! I look forward to working with you.
Skyline Home Loans – Calabasas, CA
Senior Loan Consultant – August 1996 to present
First Capital Corporation of Los Angeles – Santa Monica, CA
Sr. Acct. Executive – May 1995 – August 1996
Maintained an extensive Realtor-based client support network, originated over $24 MM in residential real estate annually. Handled client- direct inquiries, published a rate and fee periodical, as well as personally consulted on economic trends and forecasts (to clients and Realtors) in both a one-on-one setting and through large, organized speaking forums such as seminars and workshops.
Trans Capital Mortgage Corporation – West Los Angeles, CA
Sr. Acct. Executive – October 1994 – May 1995
Responsible for organizing and closing a mortgage loan pipeline in excess of $20MM annually in both correspondent originations and brokered loans. Worked extensively with personal business managers and CPA's to establish large personal client base. Focused on purchase and refinance loans for professionally managed individuals.
South Coast Financial/SCF Funding Inc. – Chatsworth, CA
Senior Loan Officer – May 1984 – October 1994
Originated all facets of home loans from FNMA / FHLMC conforming products, FHA and government loans to bi-weekly loan products. Worked closely with Realtors, buyers / borrowers, ancillary service providers plus the in-house funding, closing, and shipping departments.
Awards and Honors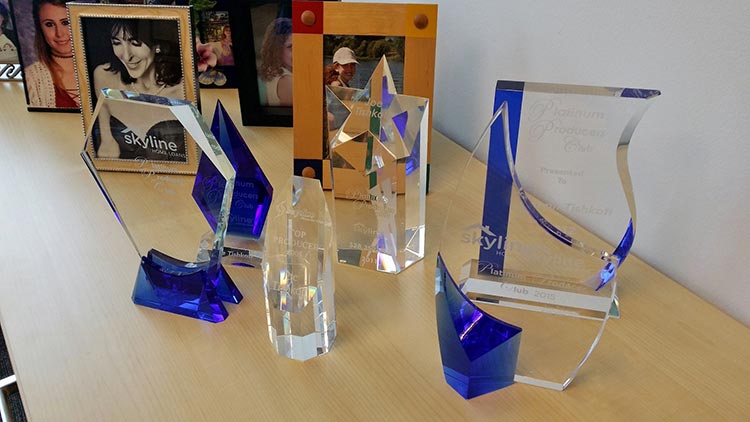 Platinum Producer's Club Member – Skyline Home Loans, 2017, 2016, 2015, 2014, 2013, 2012, 2011, 2010, 2009
Top Loan Originator – First Capital Corporation, October, 1995 and July 1996
Top Loan Producer – TransCapital Mortgage, December 1994
Loan Officer of the Year – South Coast Financial, 1992
Top Loan Originator – South Coast Financial / SCF Funding Corp., 1985 – 1994
Professional Designations and Memberships
Past Member, Omicron Delta Kappa professional honor society
Past Co-Chairman, Real Estate Finance Sub-Committee, Los Angeles Association of Realtors
Licensed Real Estate Salesperson, California Department of Real Estate (since 1984)
Inclusion in "International Who's Who of Professionals"
NMLS License Number 240232 – CA and OR
Education
California State University, Northridge (CSUN)
BS, Business Administration, sub-option in Real Estate Finance
Graduated Cum Laude, 1985
Contact Joe Tishkoff
loan officer CA, loan officer Los Angeles Area, CA loan officer, Los Angeles Area loan officer